Alto is a clean, minimalist blog theme featuring light and dark mode. Launch your online publications with flair. In addition to being fully responsive and styled, it comes with a few optional bells and whistles that are explained below.
Post carousel
When you have featured posts, the posts will automatically be displayed in carousel on the homepage. To feature a post, navigate to the post setting, and check "Feature this post". Read more about featured posts here.

White logo
When the theme is in dark mode, a white version of the logo will be needed when an image is used as the logo depending on the image. The white logo can be selected in Settings > Design > Site-wide > White logo for dark mode field.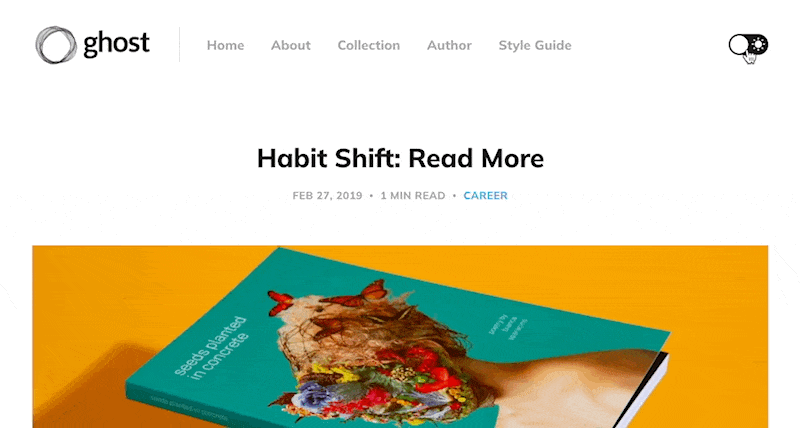 Related posts
If there's a post with the same tag as the current post, it will be displayed as a related post on bottom of the content. Read more about tags here.